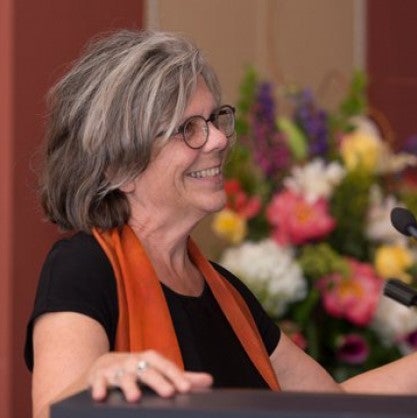 Welcome to the Department of Transnational Asian Studies! What do we mean by transnational? We research and study Asia not as a collection of nation-states or discrete regional communities but, as our mission statement confirms, as a series of global transformations, influences, demographic movements and migrations, trade and political formations. As scholars of transnational Asia, we work across disciplines in the humanities and social sciences to better understand the peoples, ideas, practices, and cultures of Asia, including immigrant communities across the globe. Our scholars, both in the department and affiliated faculty, offer an extraordinary breadth of classes and research opportunities on topics of gender, migration, race and identity, medicine and technology, literature and history, religion and the arts, of globalism, consumerism and economics. More information about classes that can offer credit for majors and minors in Transnational Asian Studies can be found on our courses page.
The Department of Transnational Asian Studies (DoTAS) is a place of enormous opportunity. Asian Studies majors and minors graduate from Rice as critical thinkers with analytical skills developed through faculty-supervised research, internship programs, critical language acquisition, study and work experience abroad. Asian Studies boasts small class sizes, giving students the opportunity to work closely with professional scholars across fields. Graduates in Asian Studies at Rice have gone on to very successful careers in law, finance, public policy and the State Department. Others have chosen to join tech start-ups or the Silicon Valley juggernauts, while some become scholars of history and religion, doctors, engineers and public health professionals.
The Department of Transnational Asian Studies is also a place of community. Asian Studies boasts a brand new and welcoming departmental home (306 Herring Hall). Students interested in Asian Studies may choose to join the Rice Asian Studies Organization (RASO). Established in 2015, RASO enhances student life on campus, promotes and plans Asian Studies programming, and organizes student-led events, among other activities. One of RASO's major activities is publication of the Rice Asian Studies Review (RASR), a well-respected student-run journal, which offers Rice students an opportunity to publish their research and to develop editing/media skills. In addition, the Department of Transnational Asian Studies has a wide variety of research and internship opportunities for undergraduates, both at home and abroad. The Department of Transnational Asian Studies remains in close collaboration with the Chao Center for Asian Studies-- the premier research hub for affiliated Rice faculty and students.
I invite you to explore our website, stop by our new offices on the third floor of Herring Hall, and reach out to us with any questions about our courses or programs.
Lisa Balabanlilar, Joseph and Joanna Nazro Mullen Professor in the Humanities
Chair of the Department of Transnational Asian Studies
Director of the Chao Center for Asian Studies